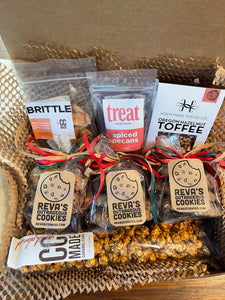 This gift is the perfect way to celebrate this holiday season! 
This gift box is filled with yummy Happiness!
12 Reva's Assorted Outrageous Cookies
1  package of artisanal popcorn
1 package of hand made Boomerang Bites (delicious assorted sweet bites packed with flavor and wholesome goodness!)
1 package of Artisanal Spiced Pecans!
So much yumminess is one box!